Services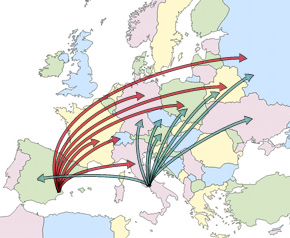 We are specialized in the transportation of perishable goods, including fruits, vegetables and citrus. We also transport packaging, frozen and refrigerated and industrial products. Thanks to our experience and best equipment, we always manage to deliver the transported goods in perfect condition.
We have warranty and global coverage, specialised professionals and custom insurance policies, appropiate to the needs and activities of each client.
Some of our featured services:
Road refrigerated transport.
National and international transport.
Transport from Spain and Italy to Eastern Europe (Russia, Ukraine, Belarus).
Groupage freight in our trucks.
Full commitment with our clients.
Features of our refrigerated trucks:
Inner capacity:
2.70 meters high
2.48 meters wide
13.55 meters long
90.73 m3 of volume